Sunday Bingo, a fun place to be
Watch our Facebook page for updates VFW Bingo Post 1461
Not into watching sports on TV come play bingo. Lots of ways to play and win.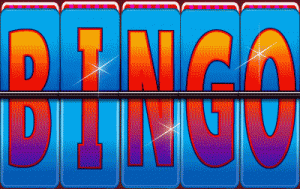 Bingo is held every Sunday with the exception of Easter, Mother's Day, and Christmas (if it happens to fall on a Sunday).
Bingo doors open at 10:00am, card sales begin at 11:15am and stop at 12:15pm.
Bingo play will begin promptly at 12:30pm
We have standard pay games as well as progressive games. Progressive games are bingo and pull tab.
Cost of games: Booklet packets $1 per card, 6 card booklet $6, 9 card booklet $9, etc.
Minimum of $760 paid each week on booklets.
We also have pull tabs (10 machines), raffle games, and 6 video gaming terminals (21 & older)
The Lounge opens at 10:00am. There is an ATM machine on site in the lounge as well.
Don't have your own bingo supplies. We have that too, bingo bags and very colorful bingo daubers for sale.
Lunch items available for purchase from 11:15am until 12:30pm. Then again during break. Sandwiches, hot dogs, chips, and desserts. Free fountain soda and coffee for bingo players.