The following is a list of websites that can provide Veterans the information they need. Click on the star to be directed to the websites.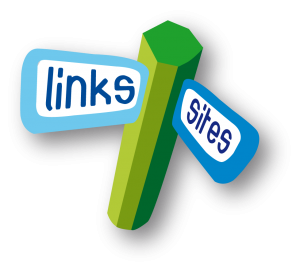 Please contact us if you find any of the links disabled.
VFW Illinois Service Office
This site has a lot of links and information about veterans' benefits. It is specifically designed to assist veterans seeking disability compensation, but has many links useful to all veterans.
Illinois Department of Veterans' Affairs

Veteran Service Office
Machesney Park Armory
10451 N. 2nd St., Rm. 158
Machesney Park, IL 61115
8:00-4:30 Daily
815-633-5875

Illinois Veterans Care

Illinois offers health insurance to veterans who do not qualify for VA health care. There is a small premium based on income. Check this site out to see if you might be eligible.

Presidential Memorial Certificates
A Presidential Memorial Certificate (PMC) is an engraved paper certificate, signed by the current President, to honor the memory of honorably discharged deceased veterans. Click the star link to read more or download an application.
Military Medals can be requested here.
Military Service Records can be requested here.
Veterans' Benefits, including the bonus for service in World War II, Korean, Vietnam and Persian Gulf Conflicts
VFW Illinois State Headquarters
VFW National Headquarters
VFW Illinois State Auxiliary Headquarters
VFW National Auxiliary Headquarters
VA Federal Benefits Book for 2013
Mesothelioma : The Mesothelioma Center provides a complete list of occupations, ships, and shipyards that could have put our Veterans at risk for developing asbestos-related diseases.
LHavensGames – Where you can learn about and purchase the new board game "Who's the Leader Now?" A part of each game sold goes to sending packages to deployed troops in Iraq, Afghanistan, Kuwait, etc.
Disabled Travelers and help for disabled veterans.
The Veterans Crisis Line connects Veterans in crisis and their families and
friends with qualified, caring Department of Veterans Affairs responders
through a confidential toll-free hotline, online chat, or text. Veterans and their loved ones can call 1-800-273-8255 and Press 1, chat online, or send a text message to 838255 to receive confidential support 24 hours a day, 7 days a week, 365 days a year. Support for deaf and hard of hearing individuals is available.
TurboTAP – Help for vets returning from Iraq and Afghanistan to find jobs.
Revolutionary War Patriots of Belvidere
Please e-mail us if you find a dead link vfwpost1461@gmail.com